LEGION ACT SIGNED INTO LAW
In a significant bipartisan victory for The American Legion, the President signed a bill July 30 that declares the United States has been in a state of war since December 7, 1941.

The American Legion sought the declaration as a way to honor approximately 1,600 U.S. servicemembers who were killed or wounded during previously undeclared periods of war.

The LEGION Act (Let Everyone Get Involved In Opportunities for National Service Act) also opens the door for approximately 6 million veterans to access American Legion programs and benefits for which they previously had not been eligible.

MORE INFORMATION HERE
THE GREAT LAKES REGION IS BUILDING NAVY SHIPS AGAIN!
Our Council Is Proud To Support
The Navy's
Littoral Combat Ship Program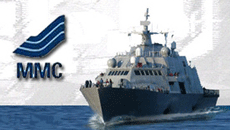 Marinette Marine Website
LCS: The Future Is Now
Lockheed Martin: About the LCS Program
CLICK BELOW FOR SHIP INFORMATION









EVENTS - Next 30 Days




Full Events Calendar