Top of Site
Membership
Meetings & Events
Photo Gallery
Join / Renew
Seapower Links
National Organization
Naval Sea Cadets
Contact Us



PUBLICATIONS

Alternate Version





Milwaukee Navy League is a recognized non-profit organization under Section 501(c)3 of the Internal Revenue Code. Contributions are tax deductible as otherwise provided by law.



August 27, 2021 - The Milwaukee Navy League held its annual Sea Services Picnic Luncheon today, hosting 80 local Sea Services military personnel and 15 Navy League of the United States-Milwaukee Council members.
The program focused on presentation of three significant annual awards recognizing the outstanding accomplishments of three of our local military members of the sea services:
US Coast Guardsman of the Year: LT Gregory DeYoung, USCG
US Marine of the Year: Sgt Jacob E. Reilly, USMC
US Navy Sailor of the Year: MA1 James R. Schumacher, USN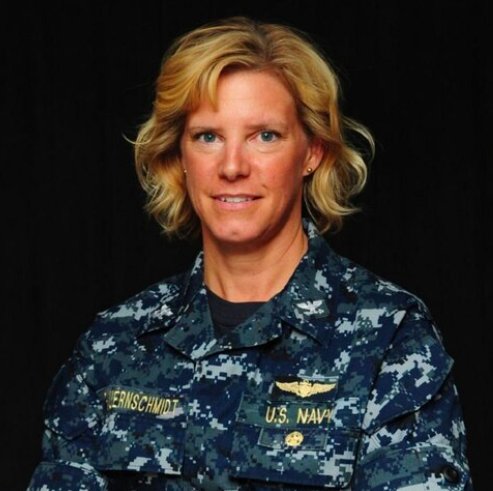 MILWAUKEE NATIVE MAKES HISTORY WITH THE U.S. NAVY

FOR IMMEDIATE RELEASE
January 12, 2021

Joint statement from members of the Common Council: Alderman Cavalier Johnson, Alderman Robert J. Bauman, Alderwoman Milele A. Coggs, Alderwoman JoCasta Zamarripa, Alderwoman Chantia Lewis, Alderman Michael J. Murphy, Alderman Mark A. Borkowski, Alderman José G. Pérez, Alderman Scott Spiker and Alderwoman Marina Dimitrijevic:



We congratulate Milwaukee native Amy Bauernschmidt on her outstanding achievement in becoming the first woman to serve as captain of a U.S. Navy aircraft carrier. With a degree in Ocean Engineering from the U.S Naval Academy, Ms. Bauernschmidt is an accomplished naval aviator, and this summer she will be the captain of USS Abraham Lincoln, overseeing the vessel's entire ship operation, including 4,500 personnel.

At the outset of her career, Captain Bauernschmidt served as an Instructor Pilot, Quality Assurance Officer, and in 2004 was selected as aide-de-camp to commander, aboard USS John C. Stennis. Captain Bauernschmidt's time in the Navy has taken her across borders and continents, even landing her in Japan where she reported as a department head aboard USS Kitty Hawk.

Captain Bauernschmidt's contributions to the United States include her role as the Senior Military Advisor to the Secretary's Office of Global Women's Issues, and her position of executive officer aboard the USS George H. W. Bush - in support of Operation Enduring Freedom. Over the years she has been recognized for many individual achievements, including the 2012 Battle Efficiency Award, the Defense Meritorious Service Medal, and the Navy Commendation Medal.

Captain Amy Bauernschmidt has exemplified perseverance and bravery throughout her career while repeatedly making history in the process. Her achievements will be felt far and wide, inspiring and paving the way for generations of females to come.

We recognize and thank her for her service, and we are extremely honored to recognize Captain Amy Bauernschmidt as the first woman to serve as captain of a U.S. Navy aircraft carrier.




READ THE PRESS RELEASE
U.S. NAVY TO NAME NEW COLUMBIA CLASS SUBMARINE AFTER STATE OF WISCONSIN
MORE INFORMATION HERE
Last summer Wisconsin's congressional delegation including Senators Tammy Baldwin and Ron Johnson requested the Secretary of the Navy to consider naming a ship after the state.
The last Navy vessel to bear the name U.S.S. Wisconsin (BB 64) served in World War II, the Korean War and first Gulf War after it was commissioned in 1944 until it was decommissioned in 1991. Since then, no U.S. Navy vessel has carried the storied Wisconsin name.
READ THE ANNOUNCEMENT HERE
The United States has always been and will always be a great maritime nation. From our origins as 13 British colonies, through every period of peace and conflict since, the Merchant Marine has been a pillar in this country's foundation of prosperity and security. They power the world's largest economy and strengthen our ties with trading partners around the world, all while supporting our military forces by shipping troops and supplies wherever they need to go.


US Merchant Marine Birthday is June 12

In 1933, Congress declared National Maritime Day to commemorate the American steamship Savannah's voyage from the United States to England in 1819, marking the first successful crossing of the Atlantic Ocean with steam propulsion. During World War II more than 250,000 members of the American Merchant Marine served their country, with more than 6,700 giving their lives, hundreds being detained as prisoners of war and more than 800 U.S. merchant ships being sunk or damaged.
Maritime Day is a time-honored tradition that recognizes one of our country's most important industries. Each year, ceremonies and celebrations throughout the country recognize Maritime Day and the people our maritime nation depends on.
Please join us for this year's virtual celebration of National Maritime Day! This year's theme -- "Resilient Sealift for a Resilient Nation" -- reflects the U.S. maritime industry's unwavering support of the nation, especially during the current challenge of COVID-19. While we may not be able to join in person, we can honor our nation's maritime heritage, weather this current storm together, and commit ourselves to an even stronger future for America's maritime industry.

LEGION ACT SIGNED INTO LAW
In a significant bipartisan victory for The American Legion, the President signed a bill July 30 that declares the United States has been in a state of war since December 7, 1941.

The American Legion sought the declaration as a way to honor approximately 1,600 U.S. servicemembers who were killed or wounded during previously undeclared periods of war.

The LEGION Act (Let Everyone Get Involved In Opportunities for National Service Act) also opens the door for approximately 6 million veterans to access American Legion programs and benefits for which they previously had not been eligible.

MORE INFORMATION HERE
The Milwaukee Navy League supports the Sea Perch underwater vehicle competition. It was held at the Deer Creek Intermediate School pool in St. Francis, WI. It all took place on April 6, 2019.
The participants have to drive their vehicles through underwater hoops and a host of obstacles. Winners of the event are pictured below.
Click A Photo For Full-Size Version


The challenges in Science Technology Engineering & Math (STEM) initiative was a "happening" event, with 20+ teams representing multiple area middle & high schools. See the video below for more excitement and information on how the event works.





USS Dwight D.Eisenhower (CVN 69)
while operating in the US 5th Fleet
Area Of Responsibility as part of
Operation Enduring Freedom

Click Here For Details






THE GREAT LAKES REGION IS BUILDING NAVY SHIPS AGAIN!
Our Council Is Proud To Support
The Navy's
Littoral Combat Ship Program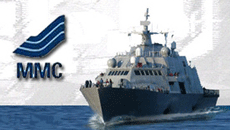 Marinette Marine Website
LCS: The Future Is Now
Lockheed Martin: About the LCS Program
CLICK BELOW FOR SHIP INFORMATION









EVENTS - Next 30 Days




Full Events Calendar